DCS - Digital Combat Simulator problem
YoYo

Topic Author
4 years 6 months ago
-
4 years 6 months ago
#1
by

YoYo
Hello,
DCS is a simulator for PC
www.digitalcombatsimulator.com/en/
.
For sure - it looks better with Redshade/Mediator and works fine exception payware campaigns (link is
HERE
). The reason is this file
dxgi.dll
. Campaign has a strange DRM and when this file exists in the main folder of exe - campaign dosen't start. I saw many post about this on Forum this developer (yep, here Redshade/SweetFX+Mediator is popular too) but without any effect.
Here is mine post:
HERE
.
Any idea how to solve it?

Please Log in or Create an account to join the conversation.
SpinelessJelly
YoYo

Topic Author
4 years 6 months ago
-
4 years 6 months ago
#3
by

YoYo
Thank You. I checked but it didnt work for me.
1/ downloaded ENBSeries
2/ I merged two folders: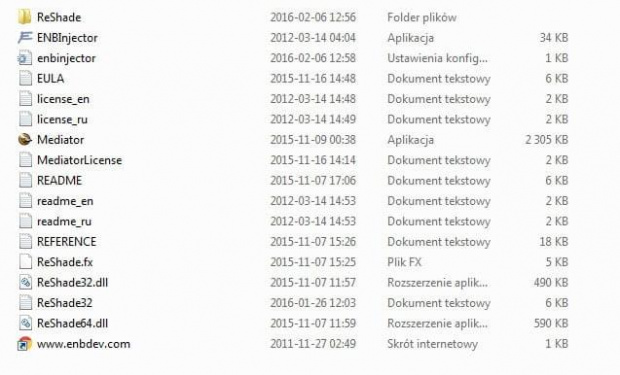 3/in enbinjector.ini I wrote (DCS has 64bits):
LibraryName=ReShade64.dll
[TARGETPROCESS]
ProcessName0=DCS.exe
ProcessName1=
ProcessName2=
ProcessName3=
ProcessName4=
ProcessName5=
ProcessName6=
ProcessName7=
ProcessName8=
ProcessName9=
ProcessName10=
ProcessName11=
ProcessName12=
ProcessName13=
ProcessName14=
ProcessName15=
4/ I deleted dxgi.dll from folder with dcs.exe
5/ Opened ENBInjector.exe and run the game.
No any effect. btw. I configured only SweetFX option in Mediator.
Btw. in \ENBInjector DCS\ReShade\PersonalFiles\Profiles\DCS2 (my profile I have this):
ProfileName:DCS
ProfileModule:dxgi.dll
ProfilePath:S:\DCS World 2 OpenAlpha\bin\DCS.exe
ProfileDll:ReShade64.dll
ProfilePreset:DCS
Please Log in or Create an account to join the conversation.