ReShade Framework Released (5102.06.23.1246)
Ganossa

Topic Author
7 years 2 months ago
#61
by

Ganossa


Like how would I be able to alt-tab change a value and tab back in?
It doesn't seem to work for me, I click apply and nothing happens.

I don't get what is wrong here. I select my game, it installs the the necessary stuff in the directory. It hooks fine.
I make a preset for that game called arma 3 preset. Works fine. Then i try to toggle stuff on and click apply, then tab back in. Nothing is occurring in game.
I had to do this weird trick where I switched back to the default preset then back to my arma 3 preset to even get the new effects to register. Is this normal? Am I missing a step here?

I put the mediator in a separate folder on my main drive called "Framework Mediator". Is that causing it? Do I need to put it in my game directories for it to update in real-time?
Finally found a fix to all those "hot" update issues ... it took me several days especially with GTA V which to the end did not work while every other application worked. Will take a little though implement it all

The topic has been locked.
Ganossa

Topic Author
7 years 2 months ago
#62
by

Ganossa
Most fixes and layout changes (buttons will change now depending on mediator state; e.g. Add -> Install) are done while trying to consider all of your requests. (still have to go through most of your personal requests SunBroDave
)
I might release everything together with the logarithmic depth buffer update tomorrow (unless Ioxa wants to include his HighPass Sharpening).
[Update Preview]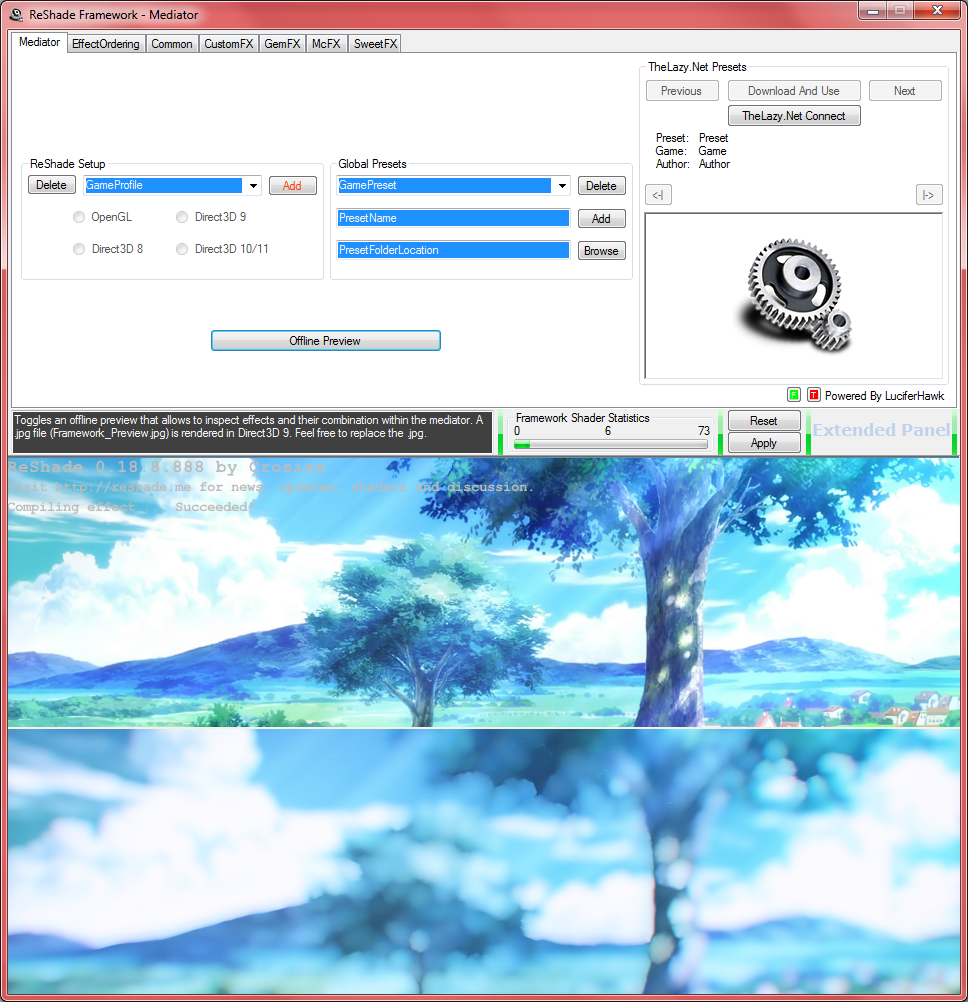 Stay tuned
The following user(s) said Thank You:
SunBroDave
,
NattyDread
,
SpinelessJelly
,
Quentin-Tarantino
,
Constantine PC
,
BrandonHortman
,
Tycholarfero
The topic has been locked.